No offense to Joe Vavra, Scott Ulger, Jerry White, etc...but I didn't know you guys before you were coaches. I miss Al Newman. Every team should be required to have a first or third base coach that played for the team between five and twenty-five years previously. Think of how fun it would be watching Kent Hrbek trying to wave someone home...with a dome dog in one hand and a Mike's Hard Lemonade in the other.


Here's my list of awesome (awesome=players I watched as a youngster) former players currently disguised as coaches:

Cardinals:
Hal McRae
Jose Oquendo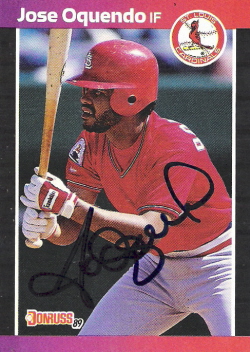 Cubs:
Alan Trammell
Diamondbacks:
Kirk Gibson
Chip Hale
Kevin Seitzer
Dodgers:
Eddie Murray
Rick Honeycutt
Giants:
Dave Righetti
Indians:
Luis Rivera
Mets:
Howard Johnson
Tom Nieto
Orioles:
Juan Samuel
Phillies:
Milt Thompson
Davy Lopes
Red Sox:
Luis Alicea
Reds:
Brook Jacoby
Rockies:
Jamie Quirk
Glenallen Hill
Tigers:
Lloyd McClendon
Rafael Belliard
Andy Van Slyke
White Sox:
Harold Baines
Joey Cora
Mark Salas
Yankees:
Don Mattingly
Tony Pena
Do you really mean to tell me that this team couldn't use Jarvis Brown as a baserunning coach right now?